POS software is what brick and mortar retailers use to conduct sales. POS is the place or you can say, point, where a customer makes the face-to-face payment for their purchase. Moreover, it also integrates with the existing software that helps you reduce manual work.
We go to a store and buy a few things which we need for our daily purposes. Now, everything we need to buy has a cost. And to buy them, we need to have a transaction which is proof that we've bought something. What's the next step? We need to pay for all the items we bought in order to prove we have ownership of those items. But how can we do that? That's where POS comes into action.
What is POS software?
POS (Point of Sale) is a process that takes place between the merchant and the customer. It's basically a sales transaction between them. We generally term them as billing counters in stores. So, it means if you're buying something, you're going through a POS transaction process.
Business owners often use POS software to track sales, cash flow, and also decreases the time of transaction. Calculating every penny and recording all the sales happening manually is a pain and costs extra time and energy. If you want a person to track all the sales and update accounting, POS is the best go-to option.
The POS software:
Business owners expect different kinds of transaction processes. They ensure that the tracking of all the sales is effective, accurate, and secure. A POS software embeds both software and hardware components which are essential for the smooth working of it.
Hardware that integrates with POS software:
Some of the important hardware equipment for the POS software are:
A monitor or a touch-screen device – To show figures and watch over the transactions. The merchant makes figures for the products their customers are about to buy. For this, they need to have a good monitor or a touch-screen device that is comfortable in typing numbers.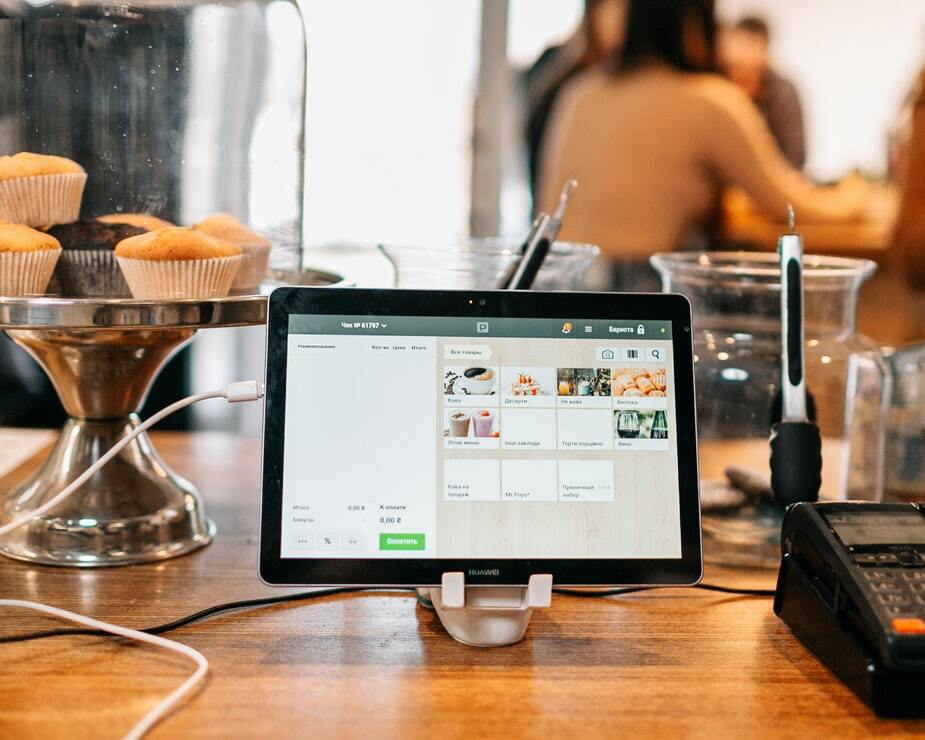 Cash Drawer – The cash that the merchants receive from their customers require a storage area. It is accessible for storing and exchanging cash with them as well. The cash drawer is always attached to the POS System. Further, it ensures a mini secure place for the cash as well as any cheques, important notes, and any receipts.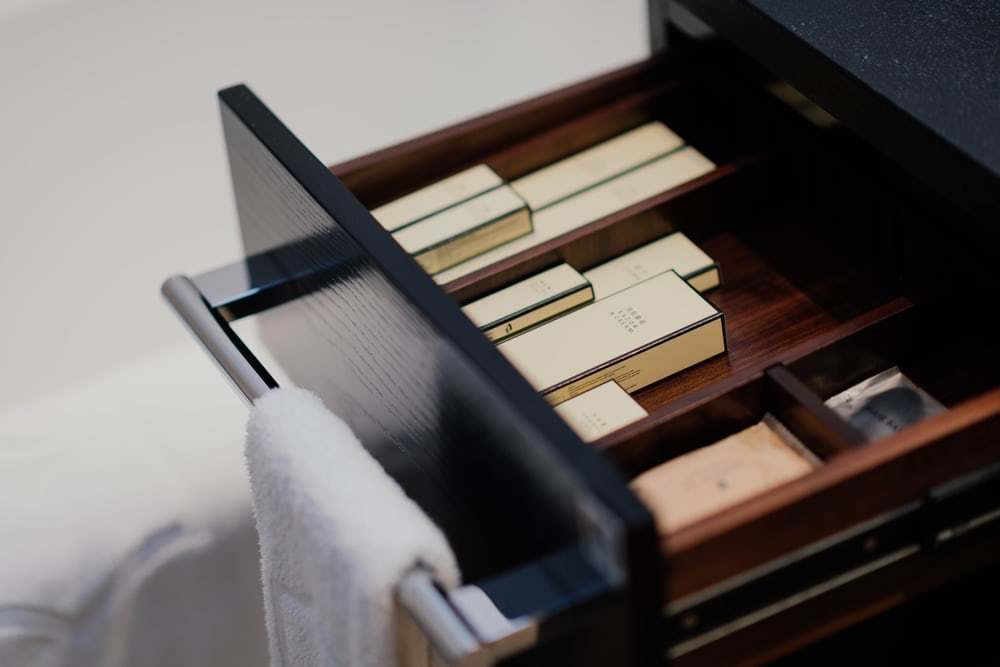 Receipt Printer – While a customer completes a transaction, the merchant provides the customer with bill, or you can say, receipt. A receipt printer does the job for us. It prints the transaction to hand it over to the customer to supply visual evidence of their purchase.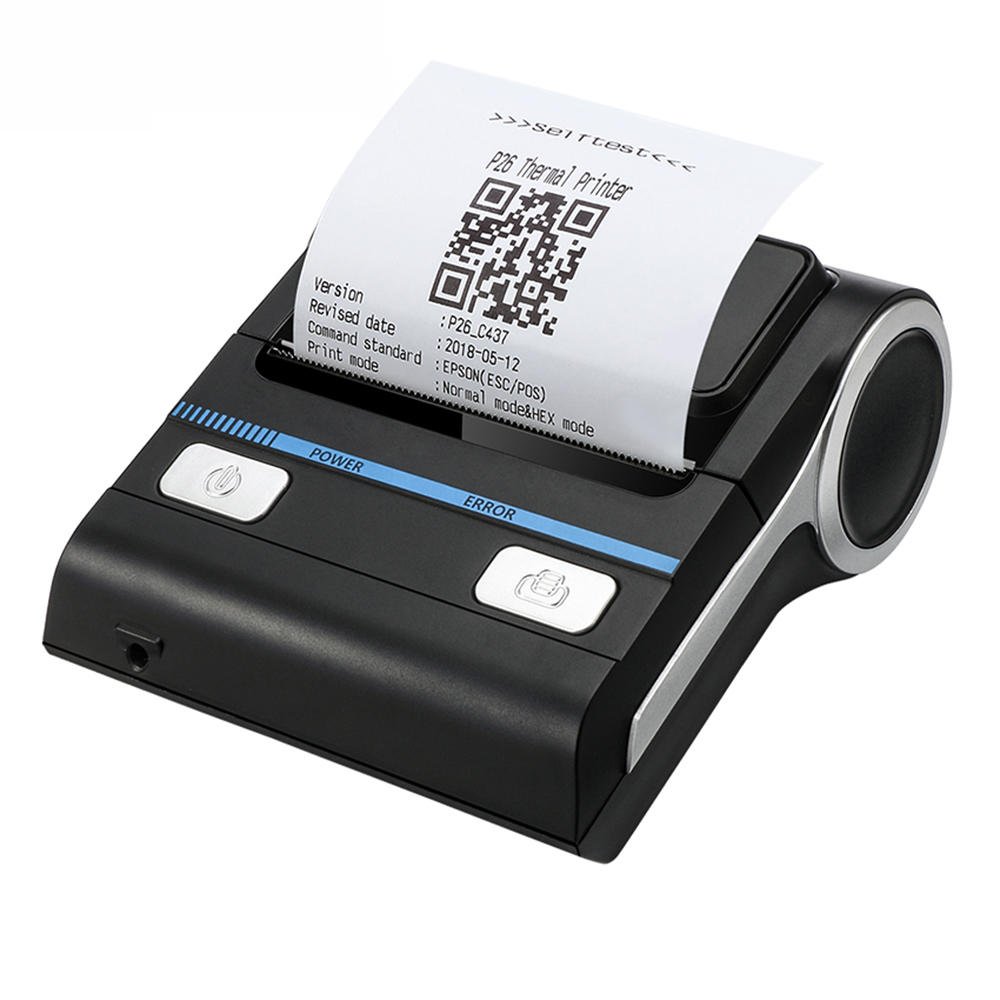 Barcode Scanner – The barcode scanner simplifies the job of entering the product details onto the purchase list. Many of the barcode scanners ease up inventory management too where stock levels keep adjusting automatically.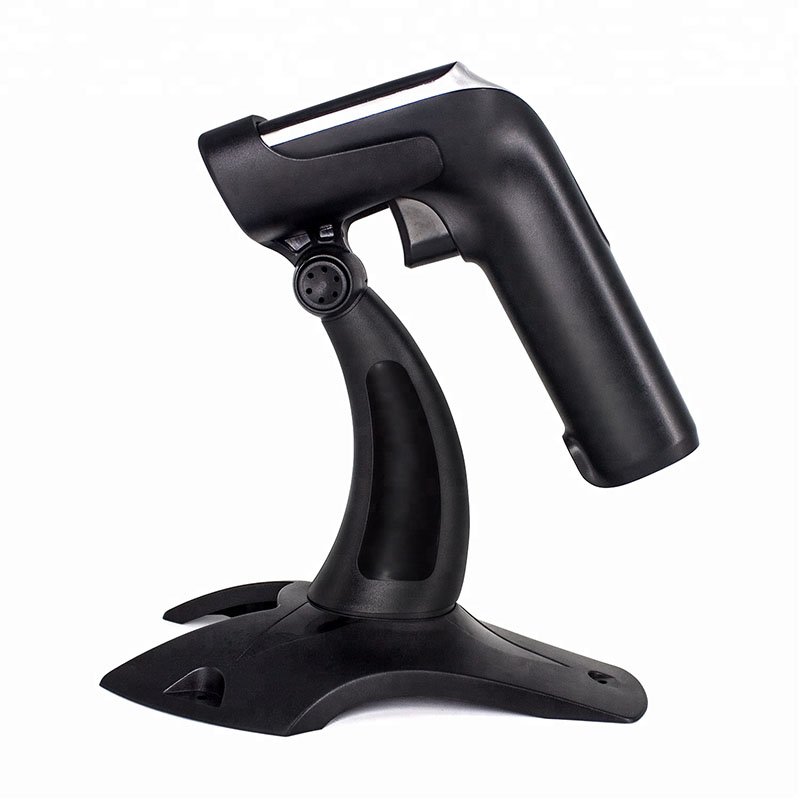 Card Machine – Customers do purchase products through different ways like cash cheque, online payment, etc. One of them is card payment. It may be either a debit or a credit card. For processing transactions from the customer's card, the merchants need a card machine. It accepts cards and completes the process of the transaction.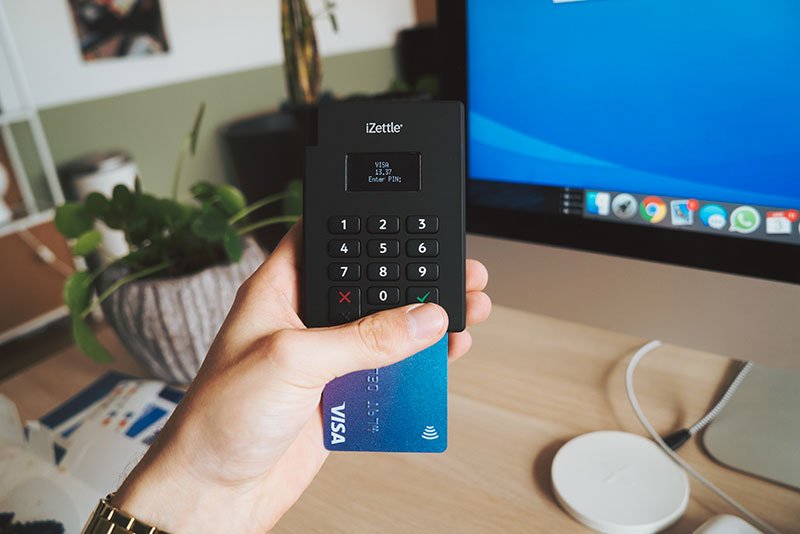 Network Devices – Online payments or e-payments do require internet connectivity. Besides, the network devices that help customer's mode of available transaction method provides with a connectivity.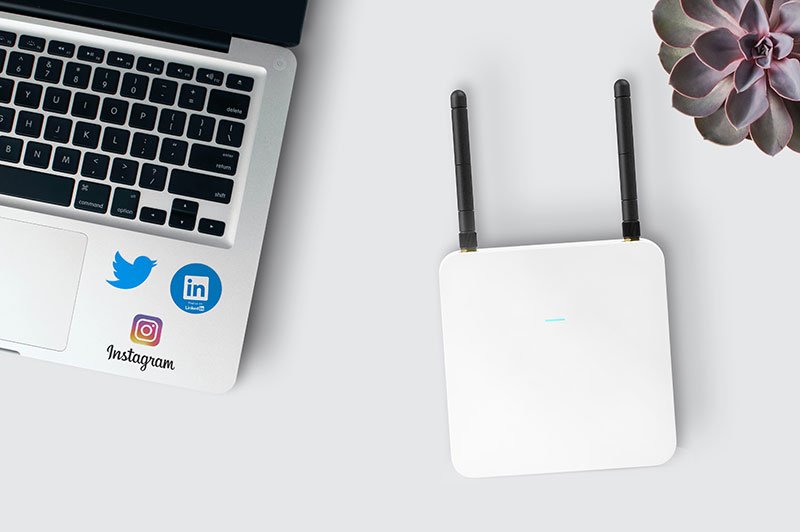 Software that integrates with POS software:
Every POS system does have software that includes front and back ends. Front-end is where the transactions are visible right before us on the screen, the figures, check out the list, etc.
The back-end is the place where all the calculations happen. Thats is, we actually can't see like transaction add-ups, stock management, billing, etc. It's available right on the same monitor or maybe in a different place. They're all synced up to update all the signs of progress simultaneously.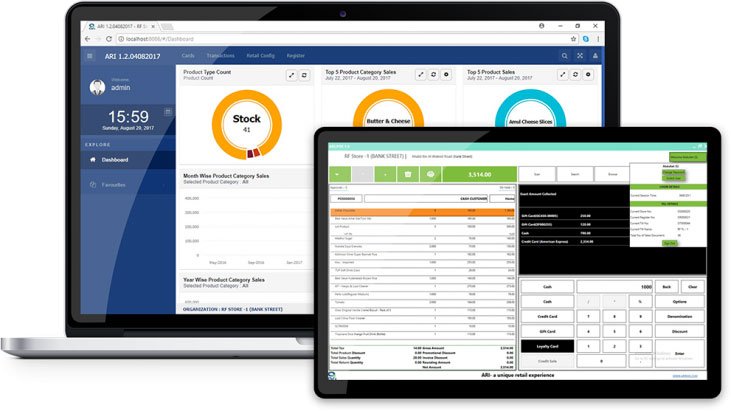 Data stores in two ways:
On-Premise – Business owners buy licensed software and install on their systems. They need more than one license sometimes. They do all the work locally on their servers and the updates must be done manually. Also, internet requirement is not mandatory.
Cloud – Now the advantage with the cloud is that the software can be accessed from anywhere. All the data syncs up on that software and it automatically syncs and backs up. This requires a stable internet connection.
Working of a POS software:
Now that you know what a POS System is, let's look at the working of a POS System in stages.
Setup:
There are some basic prerequisite processes that need to be done before all the transactions start for the day. It is to integrate the software and hardware components with the POS software. Now, that they're ready to hit the ground running. Moreover, it updates all the details of all the products/services provided by the business. Further, it also updates the back-end on a regular basis where all of the data changes happen.
Also, the condition of the POS System needs to be always thoroughly checked. After that, we focus on the transactional details, sales tracker, and updates on products, we're ready to begin the transactions.
Processing of Sales:
And now the day begins. The owner places an employee before the POS System and he begins the transactions. When a customer appears for the billing, the employee first resets the transactional area. If any earlier transactional details are present then the billing process continues.
He further scans the products and makes a list of all the products the customer wants to buy. Further, adds up the total amount the customer must pay. So, the customer pays them through different payment methods. Now all these transactions automate onto the server.
Inside Job:
Being a business in total, they will invest a ton of energy looking into deals reports, managing stock, and clients. Also, a bunch of different viewpoints for your business in the back office of your retail location framework.
The back end is an inside setup for your POS framework's product abilities. A major aspect of your back end does the reporting job. You must follow the stock, include what you're selling, who's buying it, and at what cost, all in one place.
Who uses POS software?
There are different areas where POS software is requisite. Different businesses do use POS software for the purchases the customers do or for the services provided. These businesses include:
Hospitality – Hospitality businesses involves serving their customers with their needed products/services. They include any restaurant you go to, a bar where you drink, and hotels you stay in, etc.. You should have POS software for the customers to pay for the products/services these businesses had offered.

Retail – We've often encountered these that are the billing counters in every retail store. These include stores related to clothes, food, shoes, books, filming, electronic devices, makeup and beauty, furniture, etc. These businesses mainly provide products for our daily activities and use.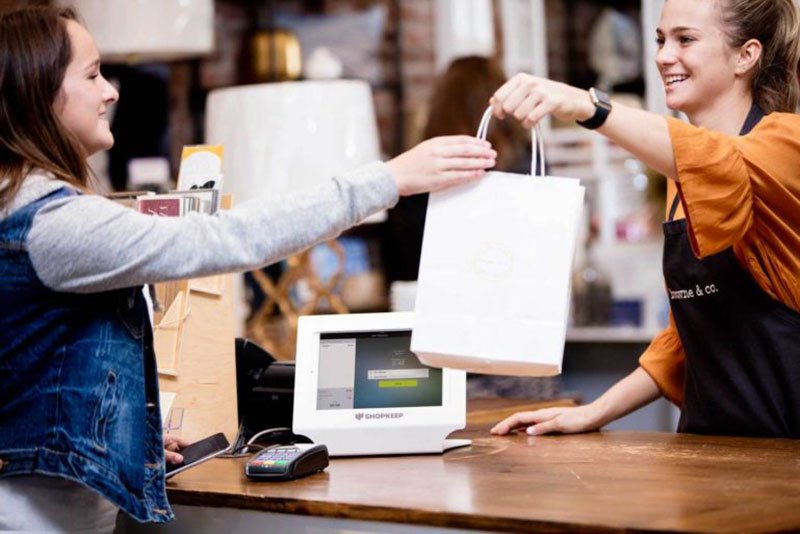 Consumer Service – These are businesses whose main priority is to provide customers with satisfactory services. The customer pays them if their services satisfies their needs for the first time and wish to continue paying more. Services are of many kinds including salon and spa, car wash, OTT's, Health Care, IT, House-Keeping services, Education, etc.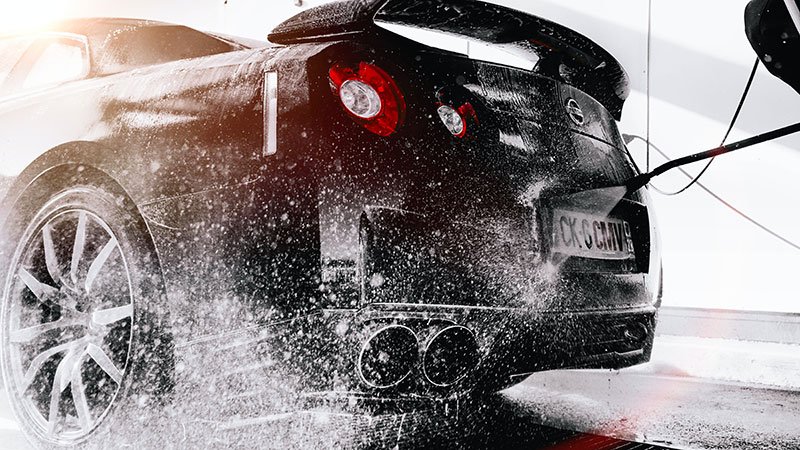 Multi-Service – As the name suggests, multi-service businesses provide customers with a variety of services right in one place. The best example is a multi-specialty hospital. They provide customers with a wide range of services related to all the parts of the body. Other services include theatres, multiplex malls, sports arena, etc.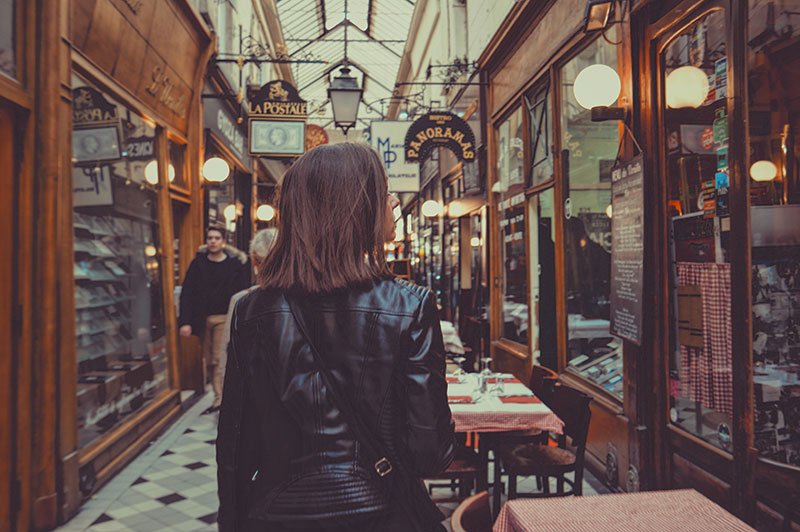 Types of POS software:
POS Systems are of different kinds. They may differ according to the business style, its budget, the products/ services they offer.
Touch-Screen POS
These are POS Systems that work on any device that has a touch screen feature. It does cost a bit more than the other POS software. These touch-screen POS's are more useful for businesses like food (restaurants and drive-throughs). Moreover, the process of touch screen speeds up the processing of sales for each customer.
POS Apps
POS apps are available for businesses to download and use. Some are available in both android and iOS. Whereas, some POS apps are only available on iPad. These are very friendly costs that are available for a business.
Open Source POS software
An open-source POS framework is based on programming that independent companies can adjust and modify to their requirements. These POS frameworks require specialized and advancement assets. Open API frameworks are available for open source POS software. It also requires more maintenance and updates over time.
Multichannel POS
Multichannel POS software can deal with exchanges and coordinate the information over various trade channels. Many of them do work with both on the web and in-person deals channels. The multichannel POS software work with retail and web-based business channels. Multichannel POS is useful for retailers that have both a web-based business store.
Self-Service POS
Self-Service POS software help clients to request and pay for products and services themselves. Therefore, without the assistance of an employee. You regularly observe these as advanced touch screens at cafés and bistros, especially cheap food and quick easygoing organizations. Self-administration booths help to cut down lines and long waiting times. Some even allow clients to handle their own payments.
mPOS
mPOS (Mobile POS software) are just like the POS Apps that you can carry anywhere. Yet, the only difference is that the mPOS embeds both software and hardware while POS only concentrates on the software. They are cloud-based and supportive for retailers and restaurants. Moreover, it's beneficial for them who want to make the checkout experience more of ease to the customers.
Cloud-Based POS
All of the transaction that the employee enters at the POS Counter is also processed in the Cloud. These are secure and syncs with the cloud by connecting to the internet and can be accessed from anywhere effectively. The Cloud POS comes with a flexible feature that every POS has which we shall discuss as we go further. These are ideal for hotels, restaurants, and retailers too. The data can also be processed even from the head office.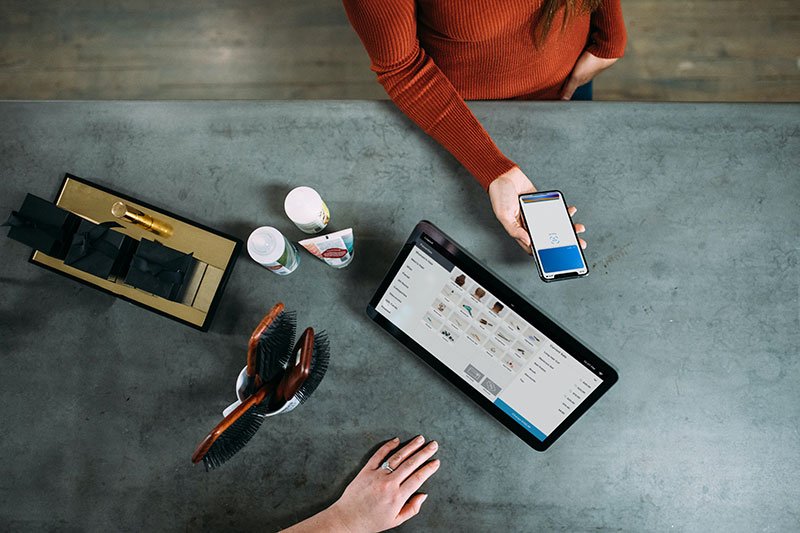 Features of POS software:
POS software does come with many features in it. General features that a POS possesses are:
Billing and Processing of Transaction
POS software must have the essential usefulness of charging and request handling. It ought to have the option to bill the orders by scanning items and capturing different modes of payment. It has the ability to create request receipts, reproduce and email to end clients alongside, client subtleties, and so on.
Sales Monitoring and Reporting the sales
The retail location framework must have the option to produce a detailed report on sales results. It ought to have the option to report hourly, week after week, month to month, and yearly takings and outgoings. Thus, traders can undoubtedly comprehend the general accomplishment of their business.
Returns, refunds, and store credit features
Products exchange can be important for a successful business, as purchasers progressively lean toward stores with customer inviting arrangements. POS software can assist you in making the ideal product exchange for your store. It offers you adaptable alternatives to restore things for the two discounts or store credit.
Stock and Inventory Management
Inventory Management is the most essential portion of the POS software. You should search for in a retail or any other business, regardless of the number of products you have. As its name proposes, the stock segment of the framework will monitor the stock of all of your items. Withal, it even assists you with seeing which items perform well and which don't.
Employee Management
An employee management module of a POS software framework can assist you in dealing with your staff work. What's more! It reduces worker time over one transaction and executes deals which causes you to follow representative profitability. You can follow your workers' actions by connecting them with every exchange. This will assist with dividing the great and feeble employees so you can take proper activities to improve their efficiency.
Customer Experience
POS software can assist you in holding your customers by putting away customer information and buy history. Information about the customer is profoundly helpful for promoting. As this information gives basic knowledge, customers would be keen on your deal on different products/services.
Advantages of using POS Software:
Cash registers did serve a purpose and a greater play in transactions. But with the introduction of POS's and ePOS's, there are many advantages adding to the daily gains in the sales.
Efficiency
The employees having the POS's by their side for making transactions improved the efficiency of the transactions made per day. Who knows, a faster transaction may provide space for the purchase of a new customer!
Accuracy
Now with the touchscreen and increasing technology, the calculation and transaction time gets decreased. Customers need not wait for the loner lines they used to wait.
Elaboration of Payment Methods
With the introduction to online payments, people did start to pay for their products in different modes of payments. Now with POS Systems offering different modes of payment, it did become more flexible for customers to make their payments. Subsequently, it also makes it easy for retailers to receive the payments too.
Increase in Customer Shopping Experience
Along with inventory management, the POS makes it easy for customers to identify the products they wanted to purchase. Besides, check if they're available on stock. Accurate and effective billing experience also catches the eye of a customer. During the transaction, where there is no mistake and smooth processing of the sales.
Faster Purchases
Since our schooling, we're being learning that speed is inversely proportional to time. It means as speed increases, the time decreases. As mentioned previously, the POS software advances in its features with accurate and efficient ways of smoothly driven transactions. Therefore, the speed of the transactions increases. As a result, the time taken for the process is less than it takes manually. That gives extra time for extra customers and extra sales and extra increase in business!
Their job is to figure out what you need and help you get it. Even if it's a product Apple doesn't carry. Compare that with other retailers where the emphasis is on cross-selling and upsetting and, basically, encouraging customers to buy more. Even if they don't want or need it. That doesn't enrich their lives, and it doesn't deepen the retailer's relationship with them. It just makes their wallets lighter .

–Ron Johnson, former SVP of Retail at Apple.
About BooksPOS:
And that brings you to our Cloud-Based POS and Inventory management service "BooksPOS" software. It is a Single Retail POS System for your Entire Business. It's a Unified Inventory across Sales Channels. Point of Sales, Finance Reporting for Multiple Stores, and Franchisees all in one single software for smooth billing and operations.
Features that BooksPOS offers you:
Unified Inventory – You can manage your inventory at different locations without even visiting there. Further, sync Inventory and orders across multiple offline stores as well as your e-commerce website and all the marketplaces. Besides, it saves inventory carrying costs and time on manual work.
Franchise Management – Manage your franchise stores and bill them on MRP discounts or allow revenue sharing. Track the profitability of your brand in real-time on the sales at the stores.
Works Offline – Never let your operations stop when there is no internet. Stores Softwares opt-in to the offline mode which will sync all the transactions as soon as the internet establishes.
Customer Loyalty – Bring back your customers by giving them loyalty points for shopping at your stores. Allow them to redeem these points across any of your stores. You can even create schemes for customers with monthly shopping values and visits.
Finance & Accounting – You do not need any accounting software with our software. We will automatically generate tax reports as well as financial statements. We create compliant journal entries automatically.
Integrations – Our software is 100% API Friendly. We can integrate with your existing software for accounting, payments, shipping, and inventory management. We take customer feedback seriously and continuously innovate our software.
Real-Time Reporting and Billing with Offline Support – Get real-time sales and business metrics using our cloud-based software. Generate bills and record payments without internet; auto-sync even with slow internet speed. Track the Profitability of each store down to the level of each SKU.
Works with any of your Hardware – Works across all devices and OS like windows, Mac, Linux, and Chromebooks. Print Customer Receipts with any thermal printers. Works with all kinds of barcode scanners. Weigh Scales, Barcode generators, and POS Terminals integration for faster billing.
Our Market Places: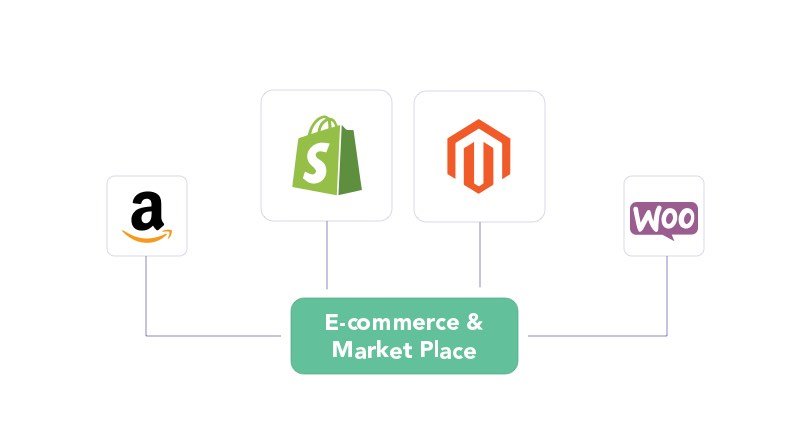 We do provide 24×7 Business Continuity Support at any hour of the day. Besides, we build features to help in your business:
Migration – We will help you with migration from your current software to our software.
Installation – We will install our software on all your devices and ensure they run smoothly every day.
After Sales – We monitor your business, listen for your feedback, and help you generate more sales.
Training – We will train your staff and provide all the necessary training as and when required.
Finance Consulting – We help our clients with best accounting practices enabling them to become law-compliant.
Stock Masters – We guide on creating the stock item details and master information for better reporting.
Using BooksPOS has been a great decision. We are able to reduce our HR costs by $ 15,000. Moreover, we are averaging 200+ transactions daily at the speed of 60-90 seconds per transaction.

–Dabin Wang, CEO
BECCOS GLOBAL, HONG KONG
Summary:
Now you know what a POS software actually is. From the above discussion, we've learned about what does POS means and why do we use it. Simply, it's a point of purchase of a product/service by a customer from a merchant. The POS is also called "Heart of the Business" for the same reason. Yet, the inside job does look big. However, that is the entire reason the businesses are able to keep track of their sales.
If you liked our article about POS and found it useful, why not share it with your friends. Sharing is caring, always. And so, as we come to the end, why not just go have a fun shopping session now? Thank you and enjoy your day or afternoon or whatever time you're reading this!