COVID-19 has transformed the retail scene. Traditional sales measures may act not as well as before, so we've added the latest suggestions to facilitate development in your retail businesses.
We notice this is a hard pace for businesses, so we promise you'll find these tips helpful. With that stated, let's plunge into the post.
If you are here, then you must look for something useful that will help you increase your sales in your business. Maybe you are handling a severe sales drop. Or maybe you are running amazing, and you just want to increase your capacity and keep the momentum.
Whatever may be the situation, we understand how important sales are to brick-and-mortar stores, For this, we jumped into many resources to find out the best tips the good going retailers are using to increase their business sales efficiently.
We composed all that information in this post and brought to you the best tips to increase sales in your business.
Here's a rundown of all our covered topics. Feel free to take a plunge on the topic that's best relevant to you.
How to increase sales in your retail?
You can grow your business by increasing the number of sales by each customer that you gain.
If you increase the frequency of purchase by 20 per cent, you will consequently increase your sales and profits by the same amount.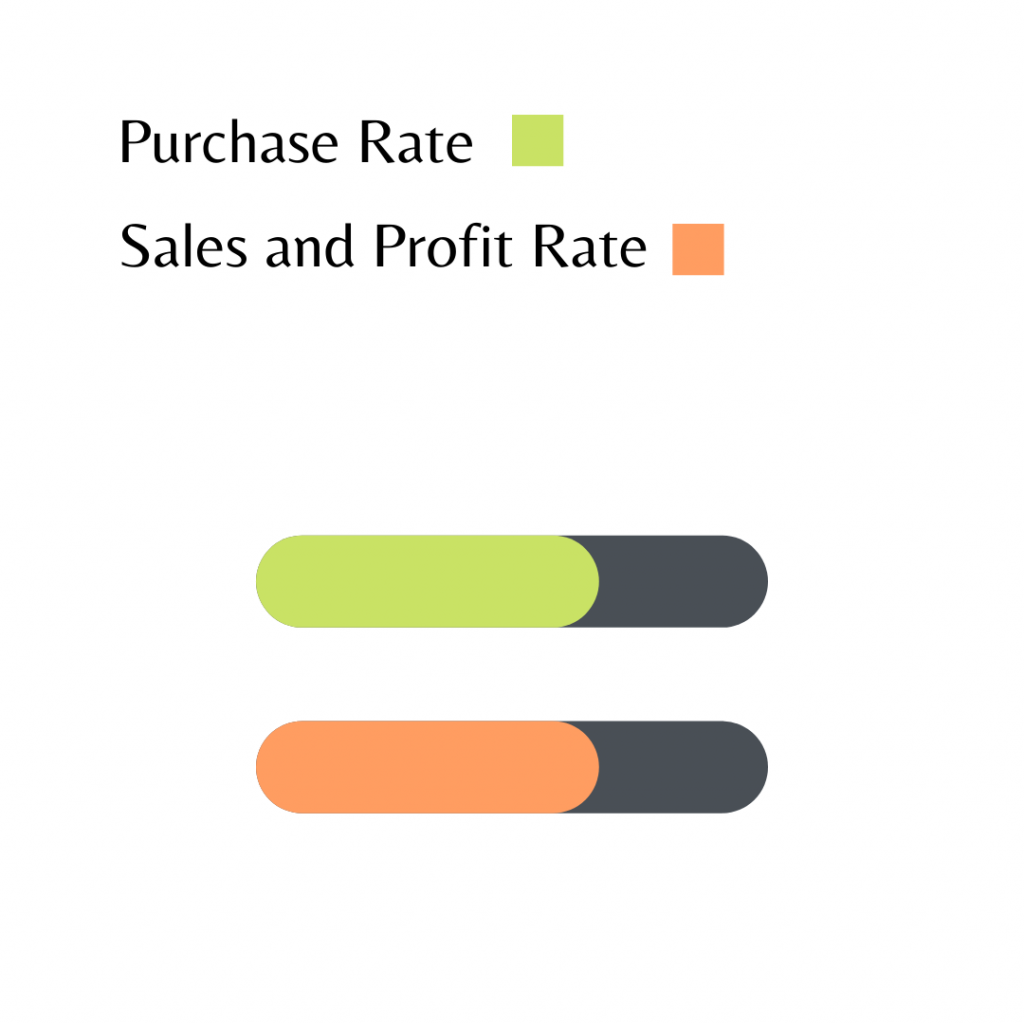 What are the things you can do to make your customers buy more from you and even more frequently?
Here are the top 10 guides you can follow to increase sales in your retail.
Make your customers feel safe in your store
In this era of harmful diseases such as COVID-19, one of the best methods to drive traffic and increase sales in your store is inbuilt safety confidence in your customer's mind. Because of the pandemic, customers value their safety and health.
Therefore, to gain the trust of such customers, you can start by clearly mentioning the health and safety tips you will offer in your stores to the customers. Illustrate all the possible measures you would take to protect the customers and keep people safe in your retail outlet. Further, use multiple advertising channels to let your word out to your potential customers.
Moreover, a customer won't feel safe until they see that you are concerned about health and safety. For this, you can regularly update your posts by what are you doing to protect yourself, your employees, and your customers.
Example: –
Target is one of the best examples to show you how a store can manage sales during a pandemic. Target is a store that covers all the communication channels to keep their customers informed about the COVID-19 updates in their store. The retailers here keep buyers by posting their health and safety info through various communicating modes:
Website updates
Email Marketing
Social Media
and, Mobile app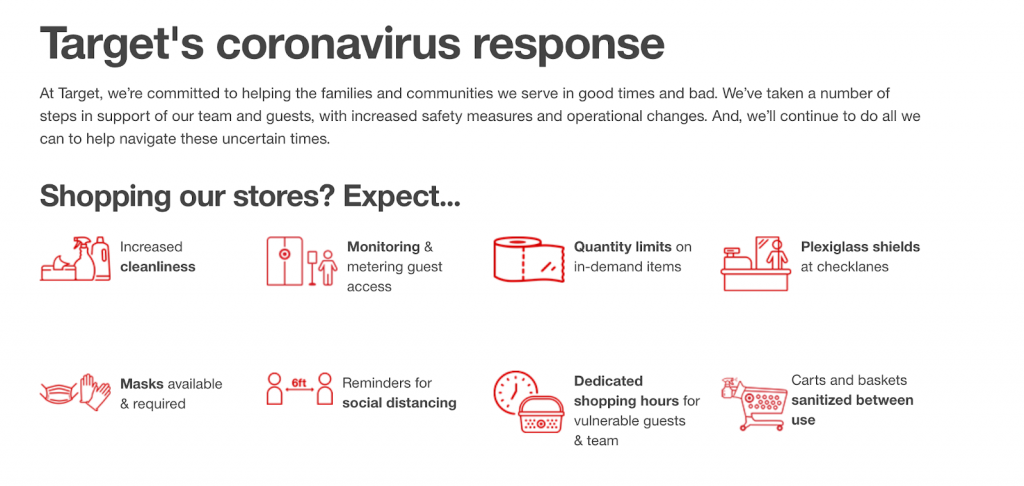 Further, keep your attention to your working staff too. Watch out how our in-store employees are working, whether they are actively relying on those measures on not.
Consequently, the last thing you need to do is think sharply and hire the right people in your store. Make sure you have a strong communication ability and perform training procedures at times so that your employees understand the changes and know what to do in-store.
Establish your store in eCommerce online and make sure it shows up in google search results
Nowadays, consumers prefer online shopping. Only ever, buyers are approaching Google to find stores nearby in products. Therefore, you can benefit your store by bringing your brick-and-mortar to eCommerce online.
Bringing your brick and mortar to eCommerce online helps you in various cases, such as short-term benefits or long-term benefits. Short-term benefits mean it keeps you selling your products while maintaining a proper social distancing and fulfilling their needs.
In the long term, with the help of eCommerce, you can keep your business running. As many stores are closed down because of shoppers moving to online business. Therefore, the eCommerce platforms like Woocommerce, Shopify, Amazon, etc. make the transactions happen smoothly and easily.
As an example, you have BooksPOS. They have their simple ways to make you move into over one online eCommerce platform easy with a single inventory. Further, you have many other features as well.
Google Search Results
Further, make sure that your store is showing up on Google search results.
For example, a consumer searches the keyword "baby clothes" on Google. The Google search results will show the customer the nearby stores selling baby clothes and the products online which the customers can buy. Therefore, if you are selling a particular thing, then make sure they do nearby customers are you able to approach your stores in the Google search results.
Now you must wonder how to set up your business to show up in the Google search results. You can simply do this through various business listings On Google, Facebook, Instagram, Yelp, and many other platforms available.
Pro tip: Make sure to add as much information as possible when you are listing your businesses online. This will let your customers access more details about your business and develop an urge to click on your business in search results. This information comprises:
Name of the business, address, and phone number. Make sure that these details I similar when you're posting them on other business listings website.
Your business working ours
Reviews and ratings. Try to gain as many reviews and ratings as possible to strengthen your profile.
Visual contents like products: image shop image and other recent photos. If possible, try to make a virtual video showing your entire store.
We know these things will take a bit of time, yet doing this will make your business listings more attractive annual development urging the customers to click on that search result. These details will develop and drive more traffic towards your website and your location as well.
Let's consider an actual test as an example.
Below is the search result of those stores. What do you think would get more attention from the customers: the one on the left that contains detail in formations reviews lots of ratings, images, videos, etc? Or, the simple and boring listing on the right side?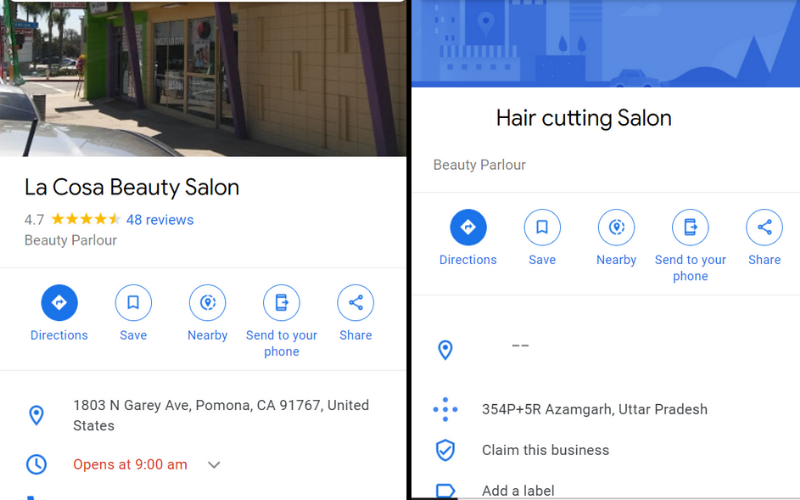 As far as we compare these two, we bet that the store on the left would get more attention to creating more cells compared to the right one.
Display your stock in location or products in Google listings and Maps
Display your local inventory on online platforms such as Google listings and Google Maps. This one step will bring your Google listing to the next level.
You can find many solutions online that permit you to upload your local inventory on Google with no manual hard work of re-entering your inventory data on google maps and listings.
Use the 'Click-and-Collect' method
You might have heard the click and collect during this pandemic. It has been around for a few months now.
In the principal situation, an online client pays for a thing and gathers it in a store. The business gives them the item when they show up at the store and the request is set apart as 'got' in the POS.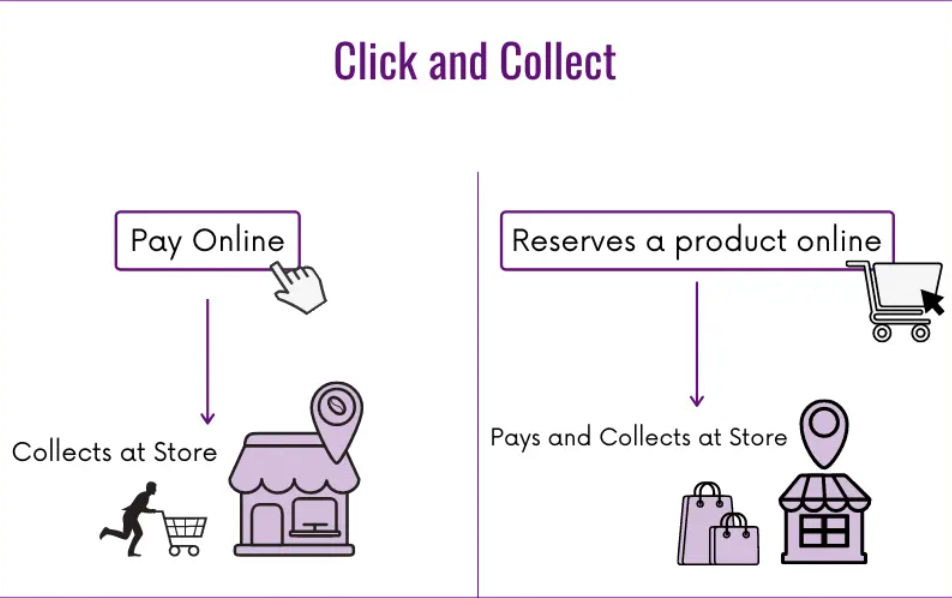 In the meantime, in the subsequent situation, an online client saves a thing in a specific store and concedes payment until the business partner has introduced it to them when they show up in the store. To guarantee achievement, retailers should arrange and mechanize explicit guidelines and cycles for every situation in their point-of-sale system.
Before the pandemic click and collect wasn't a great idea for stores to implement, yet customers now prefer to click and collect you do the hustle in stores. Therefore, adopting click-and-collect would speed up your sales and bring your business to another next level.
Providing this service in your stores will aid you to drive more traffic in sales click and collect is now the most effective idea for increasing sales. People search and book your product online further collecting it at your store will stop this method has been proven to immensely increase in-store sales.
According to researchers, approx. 45% of the customers who chose in-store pickup have bought something additional during their trip to your store for pickup.
Therefore, when customers come to your store for pickup, they can't resist if they see something relevant for them. This way, you increase sales.
Offer mobile ordering along with delivery services to your potential customers
Many people think that mobile ordering is just for restaurants. However, this is not the case. Nowadays, mobile ordering is achieving a higher success rate because of the pandemic. Along with restaurants, Inventory-based retailers are also offering these services – and bring bonuses.
Let us take the example of Grain & Vine.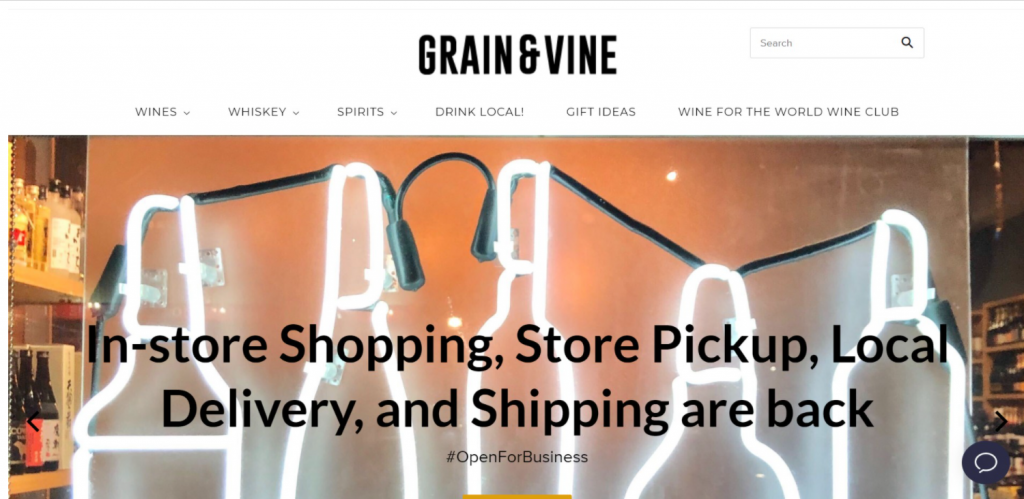 Grain & Vine is a boutique wine and spirits shop established in New York. It offers mobile ordering and home delivery services through apps like Xpressbee, Minibar, Postmates, etc.
According to our researches, adding delivery service along with online ordering increases approx. 25% of the revenue.
There are many ways to let your customers order via mobiles online. One of the best ways is to create a business website.
Hire and train your staff to provide outstanding customer services.
In your store, the employees and the other staff I responsible for your sales, they are the only ones who are doing the selling. Therefore, if you're looking to increase your sales, you are required to invest in your staff as well.
Hire a sales worker who is passionate and knowledgeable about the products and services you offer. This will take an enormous contribution from interviewing to hiring the right candidate. However, this process cannot be emphasized.
Further, develop those associates by providing the right training and webinars so they can create a positive buying experience for every customer they meet. Most of the retailers focus on training their employees to keep a check on the register, stock shelves, and clean the floor. However, they must also consider training their staff to identify the customer's needs and preferences whenever they visit your store. It's very important as the employees will be able to match those needs and preferences in the selection of the right product, therefore, showing them the value in their choices.
Allow your sales associates to interact with your customers. Many retailers confound their employees with housekeeping projects – don't do this. Let your associates put your customers as a priority. Set the notion that customers are your priority, today and always.
However, customers are also persuaded when your company rewards them for their loyalty. A POS System is a boon to increase sale in your retail.
Loyalty POS Software – Increase Your Sales by Offering Discounts and Loyalty Benefits
BooksPOS allows you to create custom offers, deals, discounts, price lists, combos, free of cost products for marketing as well as feature-rich customer loyalty benefits and membership options. All the offers get applied to your sales automatically with our loyalty pos software.
Think sharp when selecting a sales target.
One of the crucial keys to sustaining your retail sales is setting an ideal sales target. For start-ups, it's better if you establish the right sales goals, therefore, those that are competitive yet achievable.
According to Kevin Graff, a retail expert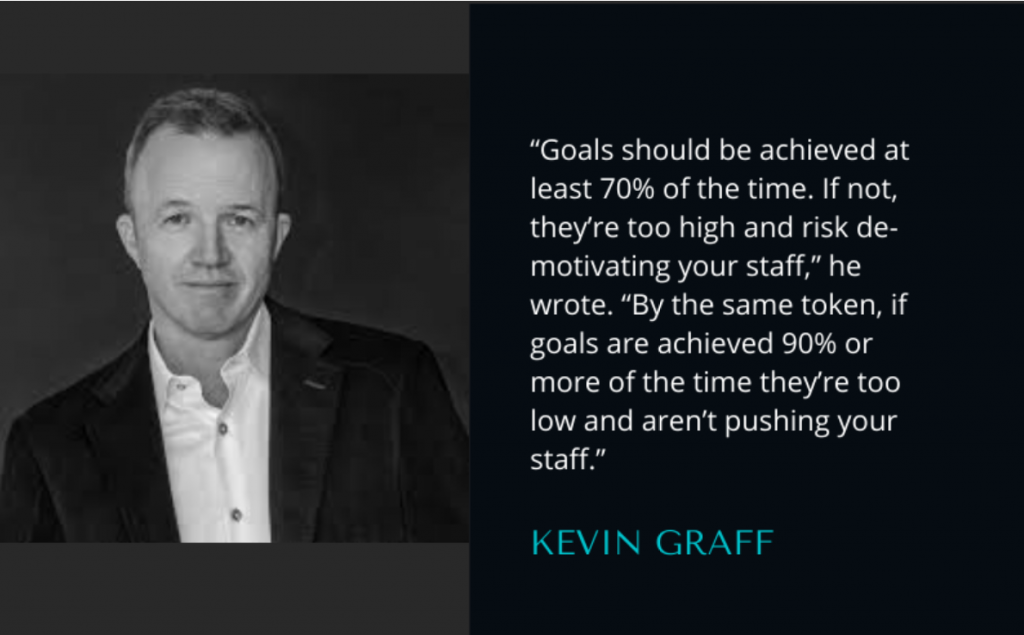 "We should achieve goals for at least 70% of the time. If not, they're too high and risk de-motivating your staff. By the same token, if we achieve goals 90% or more of the time, they're too low and aren't pushing your staff."
Once you are done with setting your goals, communicate this with your staff and teams. Carry those goals in your mind the whole day throughout your work.
An exceptional way to do this is setting up a point-of-sale system (POS System) in your store. An ideal POS system has the capabilities to show your business's daily sales report and other reports that AIDS in enhancing the visibility of your sales target.
In BooksPOS, for example, the home screen shows you the day-wise sales variation, today's sales, top-selling products and categories.
Using this information, you can easily set your sales target.
Encourage social responsibility
We are relying on this and we advise you too: doing something for good is good for your business. Many studies and surveys have concluded that today's customers are more persuaded to buy at stores that are related to some good cause.
Doing good and being more responsible towards society not only helps the world, yet it indirectly also aids in increasing your sales.
There are many ways you can do this. Here are some responsibilities we've comprised,
Donate a small portion of your revenue to charity.
Be humane and more ethical when choosing the resources for manufacturing products.
Support an initiative drive for the right cause or community projects.
Invest to improve your personnel and their environment.
Perform or take part in events that favour a good cause.
Consider effective in-store visuals
Support us to express the obvious: customers won't purchase products that are unappealing to their eyes. Therefore, having effective and eye-pleasing in-store visuals is crucial.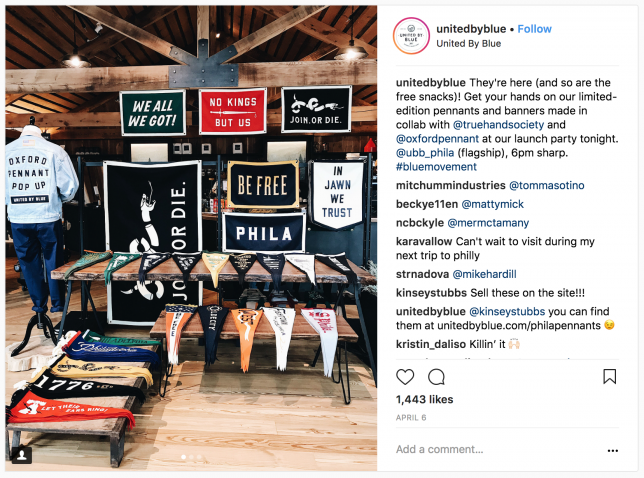 Here are some general instructions you can follow to make your in-store visuals attractive:
Create multidimensional displays. Make your displays using varying visual elements. Include dimensions like height, colour hue, or depth whenever workable.
Try having a focal point in your displays so people know which details or items to cover on. Don't make your displays too busy or distracting. Doing this will just confuse customers. Make simple and attractive displays with focal points.
Make them helpful or interactive. Help customers perceive your products in action. Make such displays that show your products while they are in use or permit the buyers to try them out.
Keep the store neat and tidy. A clean space looks good and makes customers find their products faster. A tidy space lets them wander around the store easily, thus adding to the buying experience.
Display your top-selling products at the frontal and centre. According to Piero Ferrari, a consumer service member at Premise LED Inc., "always have a display of your best products at the store entrance, regardless of price. Doing so conveys what you are capable of, and it's a great conversation starter for the personnel."
Update your visual elements frequently
Gaining an impressive-looking store is just the initial step. To continue speeding traffic and sales, you require maintaining your in-store visuals fresh. This implies updating frequently to carry up with the latest trends and periods.
"My top tip is to be relevant," says Karl McKeever, Founder and Managing Director at Visual Thinking. "Refresh key in-store displays regularly to show what's happening seasonally and locally to connect better with buyer needs."
In other words, never run late to maintain your displays. Catch up with the changing trends, occasions, and seasons. Don't let them pass by your store.
One thing you can do is mark the occasion and heavy sales day on your calendar. Further, plan for those events in advance. What visual to add in Holi? How your store will look like on Mother's Day? What offers to display to attract customers on Independence day? And what about holiday seasons?
Draft out your window display and sales drives. Maintaining apt signage can also aid to drive sales. As a vacation or shopping holiday is getting closer, set up enormous, clear signs to prompt consumers to go purchase for the moment.
Let's take Target as an example. Target is a store in Cerritos, CA.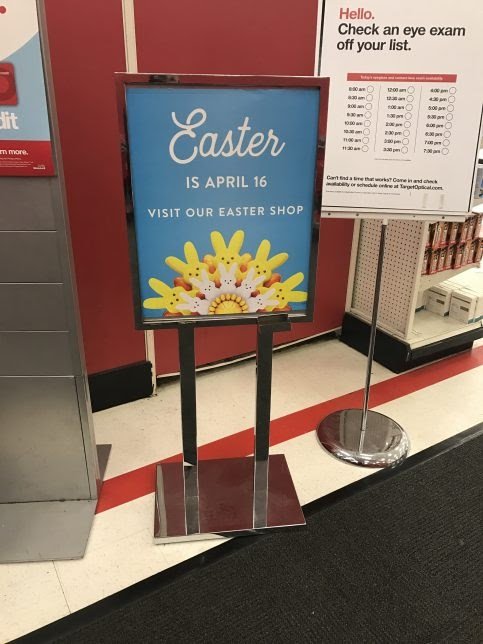 In the event of Easter approaching soon, they set up a big and attractive sign near the entrance of the store to remind people of Easter. This way they encourage people to enter their Easter shop.
---
BooksPOS –
Single Retail POS system for your Entire Business.
The BooksPOS system is easy-to-use and affordable as well. It allows you to manage all your operations in central, could-based software. Moreover, it provides you with semi-integrated secured P2PE (point-to-point encryption) payment options. BooksPOS offers you to run all your franchise stores seamlessly from any location.
BooksPOS is a fully integrate and compatible solution for your retail. No matter how big or small your business is, our system is compatible and has a solution to fit. It easily stands on your needs to the best above all.
Features BooksPOS offers
Our retail POS system offers you many beneficial features:
1. Unified Inventory
BooksPOS lets you sync your inventory and orders. It unifies inventory from across many marketplaces. It includes offline retailers as well as e-commerce websites. Certainly, it helps save your time spent on manual work.
2. Franchise Management
You can manage your franchise stores and bill them on MRP discounts or allow revenue sharing. Also, track your brand profitability in real-time on the sales at your stores.
3. Works Offline
BooksPOS never disappoints its customers when it comes to their fluency of work. You can continue your operations even when there is no internet. Our systems opt-in to offline mode and syncs data whenever the internet establishes.
4. Customer Loyalty
Compel your customer to return to your shops. Our software allows you to give redeemable loyalty points for shopping at your store. You can also create schemes for customers' monthly shopping and visits.
5. Finance and Accounting
Save up to 50% of your time while we process your accounting, which involves both sales and purchases. You won't need any extra accounting software with our software. We manage to generate tax reports and financial statements. BooksPOS manages your accounting and creates compliant journal entries automatically. It also generates automated delivery challans. You don't have to worry about any inaccuracy or omission. Here, everything operates electronically, so there's no chance of human error.
6. Integrations
Our inventory software is API friendly to the hilt. It integrates with your existing software for accounting, payments, shipping, and inventory management. It proves compatible with any existing software you have and syncs data with ease.
BooksPOS care for our customers and provide 24*7 continuity support. We have trained our team to reach out to you at any hour of the day. Further, help you build the features you need in your system.
---
Wrapping up
Woo-hoo! We just covered up a ton of ideas for increasing sales in your retail. We hope this post may have helped you with a handful of ideas to get them into work in your business and increase sales.
If you need more ideas or have any queries on increasing sales in retail, comment it down below and we'll be here!